Sports News
Checkout the refree who will officiate the 2021/22 Uefa Champions League final in Paris
The Uefa Champions League final is fast approaching and is set to kick-off on Saturday night at exactly 7pm. The final comprises of two European giant clubs Liverpool and Real Madrid who previously met in the final back in 2018. It was a disappointing night for The Reds who lost 3-1 to Madrid in Kyiv following Gareth Bale brace and Benzema goal.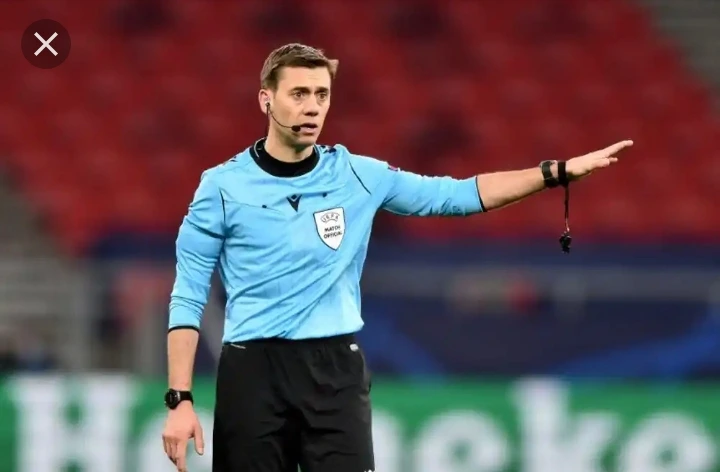 Who is the Referee?
Aside from other things let's take a look at the match officials. Uefa have confirmed Clement Turpin as the official refree for the Champions League final this season at Stade de France Paris. It's going to be his first ever officiating in the Champions League final. This is Turpin's first experience at top level since his 22-years officiating career. The 39-year-old Frenchman acted as the fourth official in the 2018 Uefa Champions League final in Kyiv.
Turpin is one of the best referees in Ligue 1, he was named the best French referee by the French Football Federation back in 2016. This season, he has given 118 yellow cards and 10 red cards. He will be assisted by Nicola Danos, Cyril Gringore and Benout Bastien who will be the fourth official.
Jerome Brisard, Willy Delajod, Massimiliano Irrati and Filippo Meli will be in charge of the VAR.
2022 Champions League Full Refereeing team:
Referee: Clément Turpin (France)
Assistants: Nicolas Danos, Cyril Gringore (both France)
4th official: Benoît Bastien (France)
VAR: Jérôme Brisard (France)
VAR Assistants: Willy Delajod (France), Massimiliano Irrati (Italy), Filippo Meli (Italy)