General News
"I Was Only Allowed To Be A Cleaner In Finland Hospital Despite My Qualifications" – Doctor Narrates
A woman has lamented how she was dehumanised and demeaned in Finland just because of her skin colour. A certified PhD and master's degree holder has cried out on social media, lamenting that she couldn't find work in her field of specialization after obtaining a PhD and master's in medicine just because she was a black woman.
The woman claimed after obtaining her certificate she couldn't be given a job in any medical field and the only job they offered her with her medical certificate was a cleaning job. She said she was offered a cleaning job in the hospital with her PhD and doctorate degree.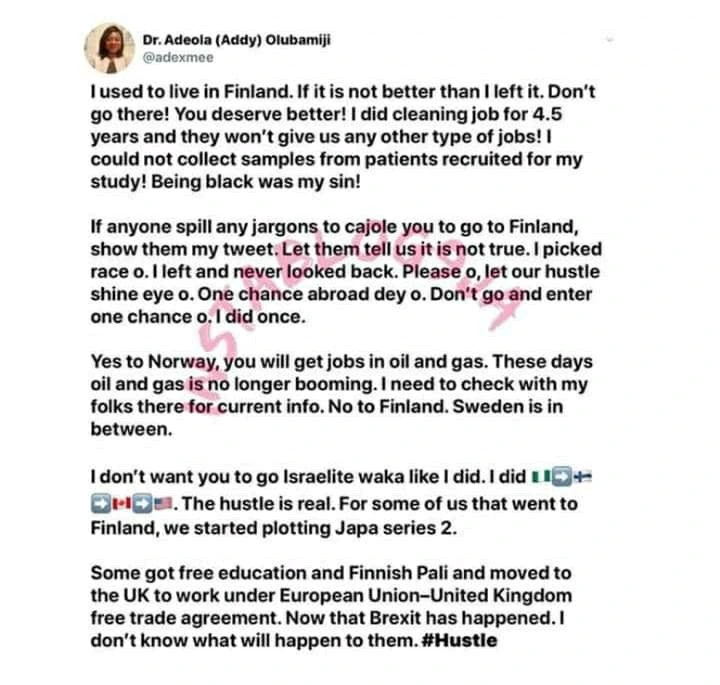 She claims Finland is a racist country despite her qualifications and degree, only cleaning jobs she could get. She advises people not to come to Finland because they won't be offered any reasonable jobs. She celebrates her libration as she got a scholarship to study her master's in Canada. After 4.5 years working as a cleaner in Finland, she is now working in the USA as a medical doctor.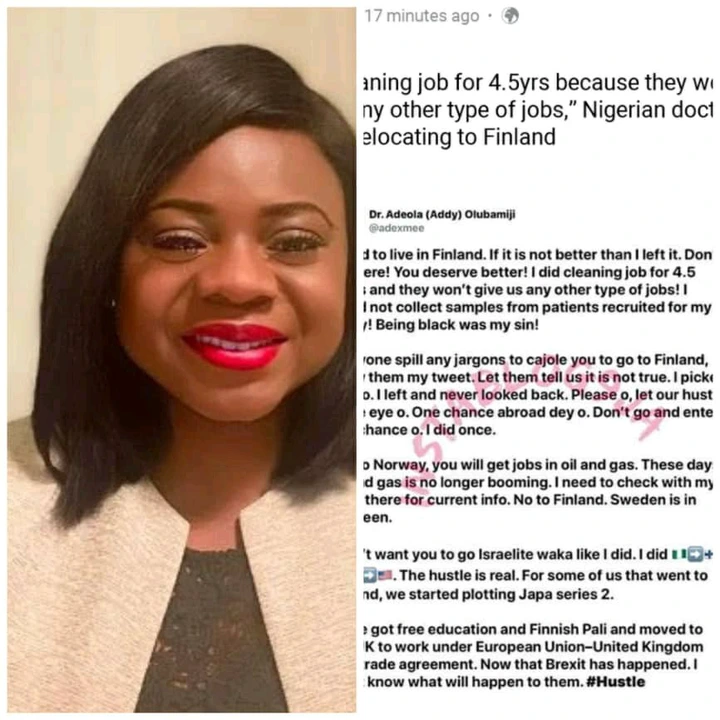 She said she accepted to work as a cleaner with her certificate because she had no option and needed to survive instead of coming back. She said the only sin she commited was her skin, now she works in the United States of America where there's no racism and people are treated equally regardless of your skin colour.