An Elder of the Church of Pentecost in Bekwai in the Bono Region has been enstooled as a Chief.
Elder Jacob Kumi, who is Sefwi Bekwai Area Deacon of the Church of Pentecost was unanimously elected by Kingmakers at Suma Ahenkro and installed as Piankohene with stool name Nana Kropa Debia IV.
As chief of Suma Ahenkro, he becomes the second in command among 51 divisional chiefs.
Apostle E. K. Ofosu, who is Church of Pentecost Area Head for Sefwi Bekwai officiated the traditional ceremony.
He said, the church as part of vision 2023 with the overarching theme of "Possessing the Nations" seeks to influence all spheres of life including the chieftaincy institution constituted by God with kingdom principles and values.
As a result, the Church has established a chieftaincy ministry inaugurated in 2019 to encourage all members and non-members of the church of Pentecost to accept kinship positions where and when necessary and rule as God planned.
He said Chieftaincy is not idol worship but is an ordained position to rule God's people on godly principles.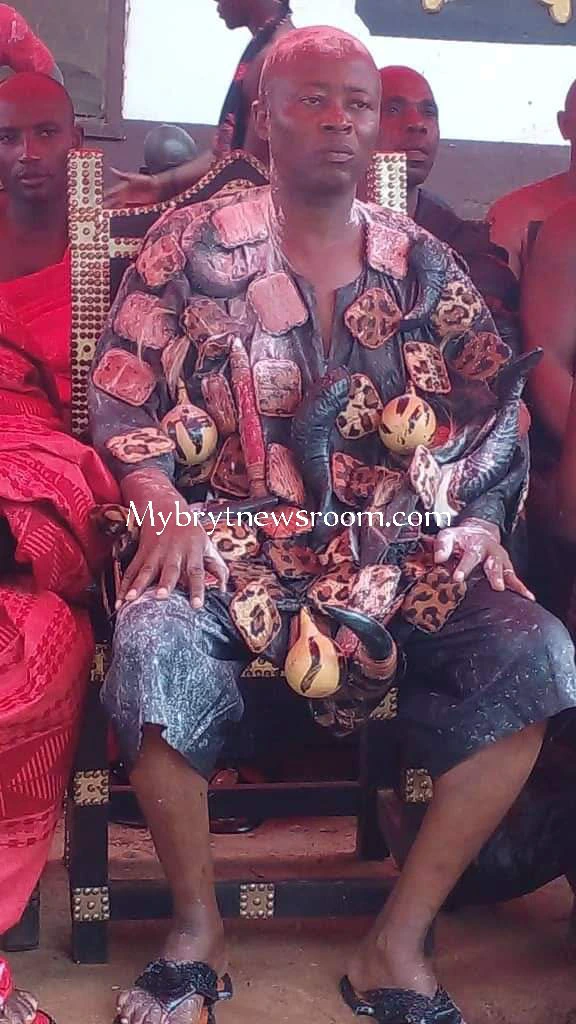 The Area Head prayed for "divine wisdom, protection, grace, mercies, boldness, courage, strength, long life coupled with good health for the newly enstooled chief to rule, lead, organize, rebuke, correct, strengthen, ensure oneness, peace, sharing joy and pain with his subjects, the people of God, young and old alike and enhance growth and development in the entire Suma Ahenkro traditional area".
The Omanhene of Suma Ahenkro traditional area; Odeneho Dr. Affram Brempong III, was elated with the involvement of the Church of Pentecost in Chieftaincy affairs stating that it will help bring Christ to the palace.
He urged the people of Suma Ahenkro to support the new chief Nana Kropa Debia IV, the Piankohene of Suma Ahenkro traditional area.