General News
Two-party system not yielding benefits propounded in constitution – Kweku Awotwi
A former Chief Executive Officer (CEO) of the Volta River Authority (VRA) Kweku Ando Awotwi has said the practice of a de facto two-party governance system in the country has not produced any significant results, since the inception of the 1992 Constitution.
Kweku Andoh Awotwi says many provisions enshrined in the Constitution to accelerate growth and development in the country have been thrown into the wind because power keeps alternating between only the two leading political parties.
"From where I sit and the experience I've had, there is no question in my mind that the country is in need of constitutional reform. There is no question in my mind that the current two-party system is not yielding the benefits we all hoped for back in 1992 when the Constitution was first put together.
"Clearly, my perspective is that there is too much power vested in the Executive and that goes all the way down to the district.
"You talk about district elections, the President has the power to appoint many of the senior members of the Legislature, has the power to appoint boards of state-owned enterprises," he said on JoyNews' Newsfile on Saturday, May 21.
The Board Chairman of the United Bank for Africa-Ghana noted that due to the lapses in Ghana's institutional and constitutional framework, many state-owned enterprises are equally not delivering desired outcomes and revenue for the benefit of the country.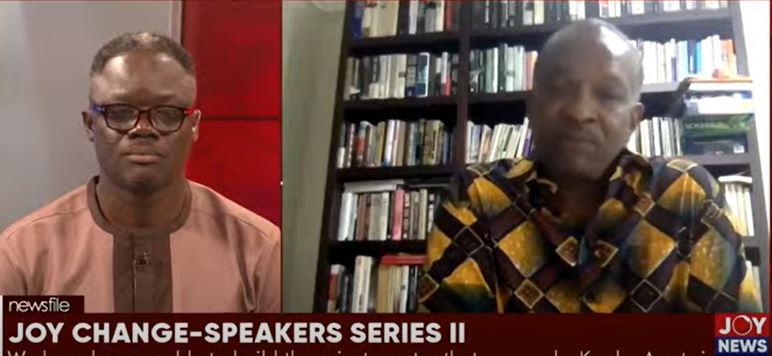 "Our political managers are the same as our economic managers. We have a situation where our private sector is not particularly big; most small businesses will tell you how difficult it is to access credit in this country, interest rates are very high.
"So, we, over the years, have not built up the kind of private sector that we need to basically power the economy forward," he added.